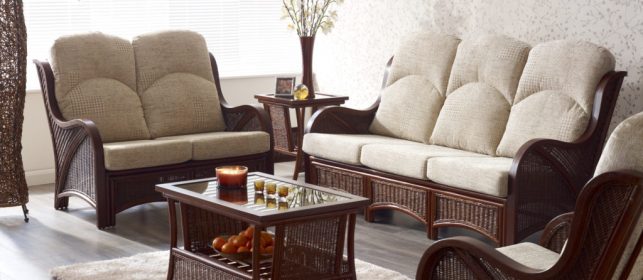 First-Hand Experience
Try Our Products
See the quality of our products first!
Visit Our Showroom
Our Top Ranges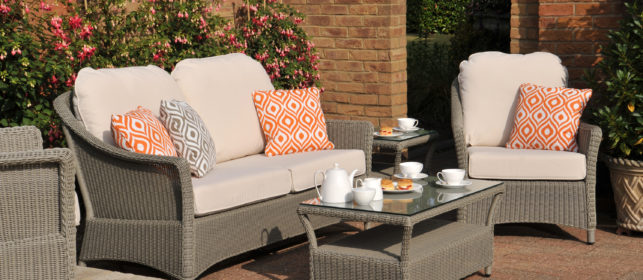 Perfect For Summer
Outdoor Furniture
Explore our wide range of outdoor products!
Shop Now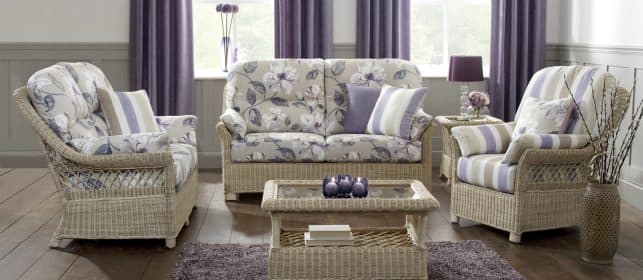 Speak To Professionals
Our Expertise
Helping you choose the right product!
About Us
Bespoke Cane Furniture
When looking to buy cane furniture for your Swindon home, we know that you want top-quality products that will stand the test of time. With so many options available, it's easy to feel confused about what cane furniture is the best for you. At Garden of Eden Cane, we offer traditional and contemporary cane furniture solutions for Swindon homeowners and surrounding South West England. Our expert team are
here to help
you find the perfect cane chair, cane sofa set or cane recliner for all areas of your home.
Cane furniture originally starts as rattan, which is then stripped to create cane. Cane is naturally thinner than rattan, with cane furniture consisting of a mesh of split canes. This mesh is later stretched over the framework of the product to create an attractive hatched effect.
Read our article
to find out more!
When buying cane furniture or a cane suite for your Swindon home, you'll benefit from a low maintenance, hard-wearing décor solution. Our cane chairs and cane sofas are extremely versatile in style. Coming in a variety of different designs, our range is ideal for conservatories, summers rooms, orangeries, living rooms and dining rooms. There are
many benefits
to cane furniture. At Garden of Eden Cane, the cane used in our furniture is always a high standard. Due to it being an incredibly durable and natural material, cane can withstand conditions that would cause traditional furniture to deteriorate over time. For instance, our cane suites aren't sensitive to humidity, making it the perfect furniture solutions for conservatories or other areas of your home that are more exposed to the elements. When you pair our cane ranges with cushions that are interchangeable and equally as stress-free to maintain, our suites could be the perfect furniture solution for Swindon and surrounding South West England homeowners.
Each of our suites consists of a variety of cane furniture, so you can choose the perfect range to suit your taste. We take pride in offering a wide range of products, such as cane sofa sets and even a cane recliner available in our
Della
range, meaning you can have complete creative freedom over the design of your home.
Here at Garden of Eden Cane, we aim to provide the perfect cane furniture solutions to complement your home. Being experts in upholstered and eye-catching furniture, you can feel confident that you're investing in high quality, long-lasting products when shopping with us. Our diverse range of cane suites is perfect for both the interior of your home and as garden furniture. Despite being incredibly versatile, our cane furniture never compromises on style. We hand choose our ranges to suit both a variety of homes in Swindon. Browse the
Norfolk
suite, that incorporates cane into their contemporary pieces, for a more modern design, or choose
Girona
for a more traditional look.
A top priority for many homeowners is that their furniture is
low maintenance
. When choosing cane furniture, you can rest assured that you're purchasing a low maintenance, hassle-free product. Other materials can often fade over time due to exposure to direct sunlight or the elements, whereas our cane furniture ranges are practical and robust. Providing you keep the cane moist, your furniture will stay pristine and vibrant over long periods of time.
Even though a number of our
fabrics
are dry clean only, customers can also choose from our Aquaclean fabrics that only require cleaning with a sponge to remove dirt or stains. Due to affecting the flame-retardancy over time, we don't recommend machine hand washing our fabrics.
Even though the effects are minimal, the colour of our fabrics can fade over time if in contact with direct sunlight for extended periods. If you do find that your fabric begins to fade over time, we offer a fantastic range of interchangeable cushions across all ranges. Replacement items are also available via our website.
Want to see our cane furniture in person? Garden of Eden Cane has a dedicated
showroom
where you can view our outstanding suites and try out our products for yourself. Everyday Garden of Eden Cane has 30 full suites on display at any given time. This helps our customers view and compare our entire collection. Not only will you be able to view our cane furniture, but you can also check out our fantastic
upholstery fabric options.
Think our cane furniture would make a perfect addition to your home in Swindon and the South West areas? Get in touch with our team of experts today! You can reach us via our
online contact form
, or give us a call on
01793 509 203
. Our friendly team will be happy to discuss our fantastic cane furniture ranges and answer any questions you may have. We look forward to hearing from you soon!