Rattan Garden Furniture Oxford
Transform your Oxford property with our beautiful rattan garden furniture. Extremely durable in nature, our modern suites are weather resistant and non-porous, making them ideal to be used outside. We have a huge range of sofas and glass topped tables to choose from to create the perfect space to host guests in your oxford home. Our products radiate style and comfort.
Bring an element of your living space to your patio or courtyard to enjoy a moment of relaxation. Our stunning rattan garden furniture will change the way you live, allowing you to dine alfresco in the hottest months of the year. Make the most of the summer sun with our durable products that can be left outside without the fear that they will tarnish. They continue to look great for decades.
Lightweight and hardwearing, our rattan garden furniture makes the perfect addition to any Oxford property. Easily manoeuvred to the position you want, enjoy hours of ultimate comfort in our beautiful suites. Sit back and dive into your favourite novel or just take in your surroundings on our rattan garden furniture that you will sink right into. They can be customised with our upholstery.
Contact Us
What Is Rattan Garden Furniture?
A modern and popular choice amongst homeowners in Oxford, rattan garden furniture is the affordable way to make a beautiful statement in your space. Bring people together with our suites that are designed to seat a number of people on them. The blocks can be adjusted to the configuration you desire, meaning we are able to adapt our products to your preference.
Rattan is a strong, durable material that has been used in furniture design for design. Its popularity has surged in the past few years, as homeowners love its simple aesthetic as well as its practical benefits. Experience them for yourself by choosing our rattan garden furniture to add a touch of elegance to your space. Available in both light and dark weaves, we can be flexible to suit you.
Grown in parts of Africa, Asia and Australia, the rattan plant is versatile in nature. As a result, it is the ideal addition to gardens across Oxford due to its ability to withstand changing temperatures. We understand how unpredictable the British seasons can be; that's why we provide furniture suites that will never tarnish when exposed to the elements. Place your trust in us to deliver excellence.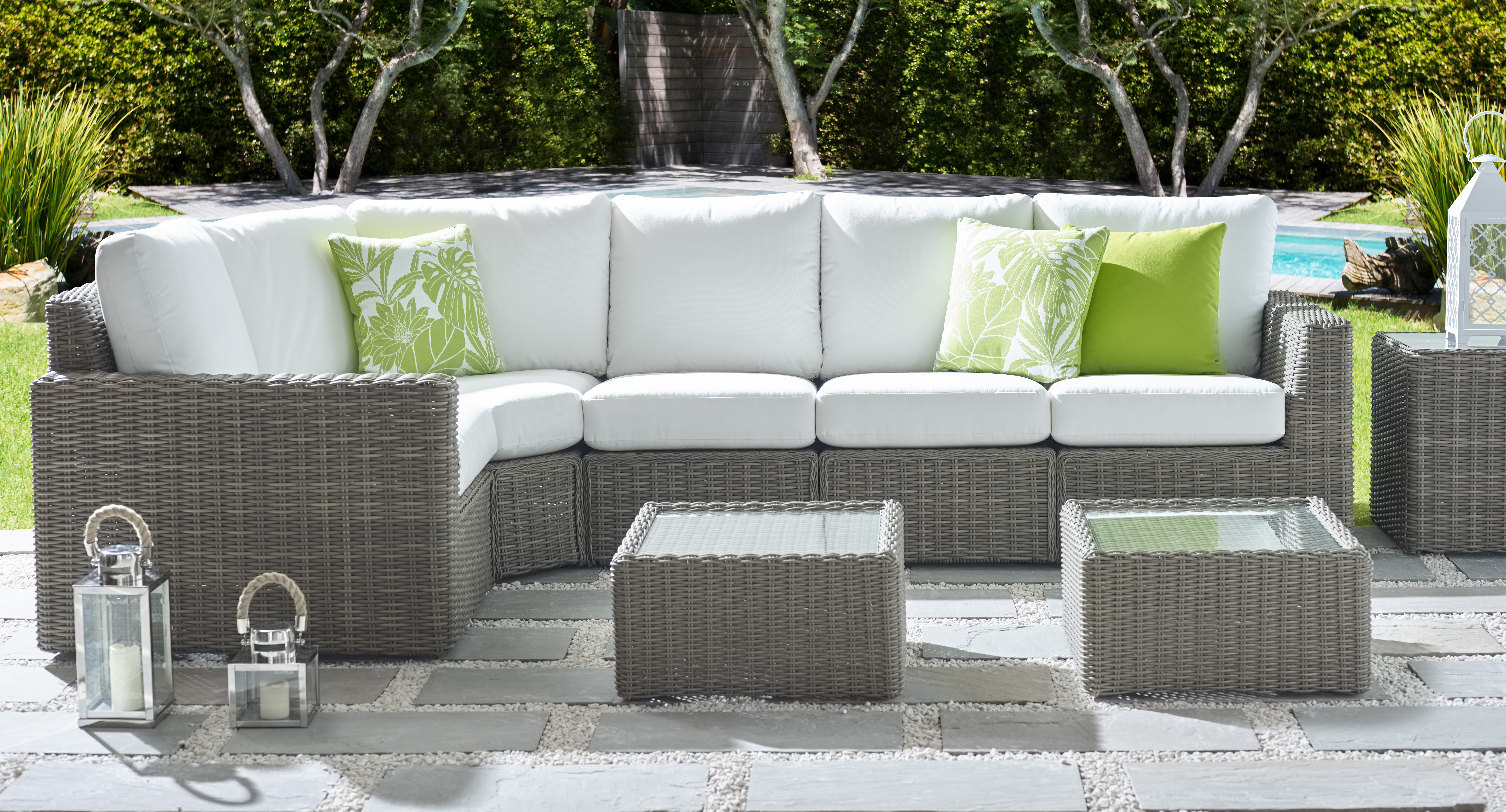 Rattan Garden Furniture Benefits
Non-Porous
The rattan garden furniture we provide is non-porous, meaning it can be left outside in rainy conditions. The weaved parts are resistant to water and will never become clogged with excess dirt and debris. As a result, our furniture suites will continue to retain their quality, even years after they have been first purchased. They are cost-effective and durable, very rarely needing to be replaced.
Low Maintenance
The products we provide are extremely low maintenance, reducing the time and money you spend on unnecessary aftercare. Instantly modernise your Oxford home with our rattan garden furniture suites that hold their shape for decades. They will never fade or tarnish in direct sunlight, as the durable weaved elements are resistant to harsh UV rays. See the results for yourself.
Customisable
Customise your new rattan garden furniture with our range of upholstery options. We offer an array of colourful fabrics for you to choose from. Match your new suite to some of the existing elements of your Oxford property to create a seamless connection. Every element in our products is carefully considered to ensure the final result is of market-leading quality. Explore our many styles.
Lightweight
To make things as easy as possible, our rattan garden furniture is incredibly lightweight to manoeuvre. As a result, you are able to position your suite anywhere you desire with little hassle. Once in place, our products will not rock, as their steady bases mean they will stay firmly in place. Work with our team of experts to find the best solutions to suit the style of your space.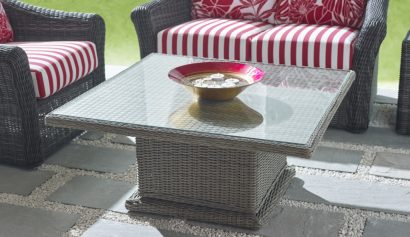 Rio
Explore our Rio range for your Oxford home. This rattan garden furniture suite is modern and durable, creating the perfect space to relax in. Sink into our large sofas that will provide ultimate comfort thanks to the foam wadded cushions we use.
This range comes with a glass topped table, a practical place to rest your book or drinks. The rattan garden furniture we supply will alter the way you live for the better, providing you with modern solutions for your space. You will be sure to use your garden more.
Rattan Garden Furniture Prices Oxford
Add an elegant touch to your Oxford property with our stunning rattan garden furniture. All our suites can be customised with our beautiful upholstery options.
If you would like to see our rattan garden furniture for yourself, please visit our showroom. Alternatively, fill out our contact form or call us on 01793 509203 for more details.