Rattan Garden Furniture Chippenham
Create the perfect place to relax in your Chippenham home with our rattan garden furniture. Made of premium grade materials, our modern suites will provide you with a tranquil sanctuary away from your main living space. Lightweight and durable, our rattan garden furniture comes with an array of benefits; we guarantee you won't be disappointed in the superior quality of our products.
Ever popular amongst Chippenham homeowners, rattan furniture is dominating current design trends. Be a part of the action with our stunning rattan garden furniture suites that are sure to impress your guests. We have a huge range of styles and customisable elements to choose from; we make it easy for you to match your new feature to the unique style of your home.
The rattan garden furniture we sell will continue to hold its shape for decades, providing you with years of ultimate comfort and relaxation. Gather your rattan sofas around a firepit or use them as the centrepiece for your Chippenham courtyard; the possibilities are endless with our versatile solutions. Our suites come in light and dark weaves, depending on your personal preference.
Contact Us
What Is Rattan Garden Furniture?
Rattan is a natural material derived from a plant grown in parts of Africa, Asia and Australia. Resistant to extreme changes in temperature, it is the perfect component in our products due to its durable nature. Rattan garden furniture can be left outside in winds and rain as it is non-porous and weather resistant. As a result, excess rainwater will never cause the components to rot.
Lightweight and hardwearing, rattan garden furniture will make a beautiful statement in your Chippenham home. Dine alfresco with our modern products that will change the way you think about day to day living. Bring a bit of your dining space outside with our stunning solutions that can be used all year round. Rattan garden furniture is the most practical way to dine and relax.
Every component is our products is of the highest quality to ensure your suite continues to look great for years to come. Never tarnishing in extreme conditions, our low maintenance rattan garden furniture will instantly open up your space. Gather around our sofas with family and friends; our products are a great way to bring people of all ages together. Our quality suites are unbeaten.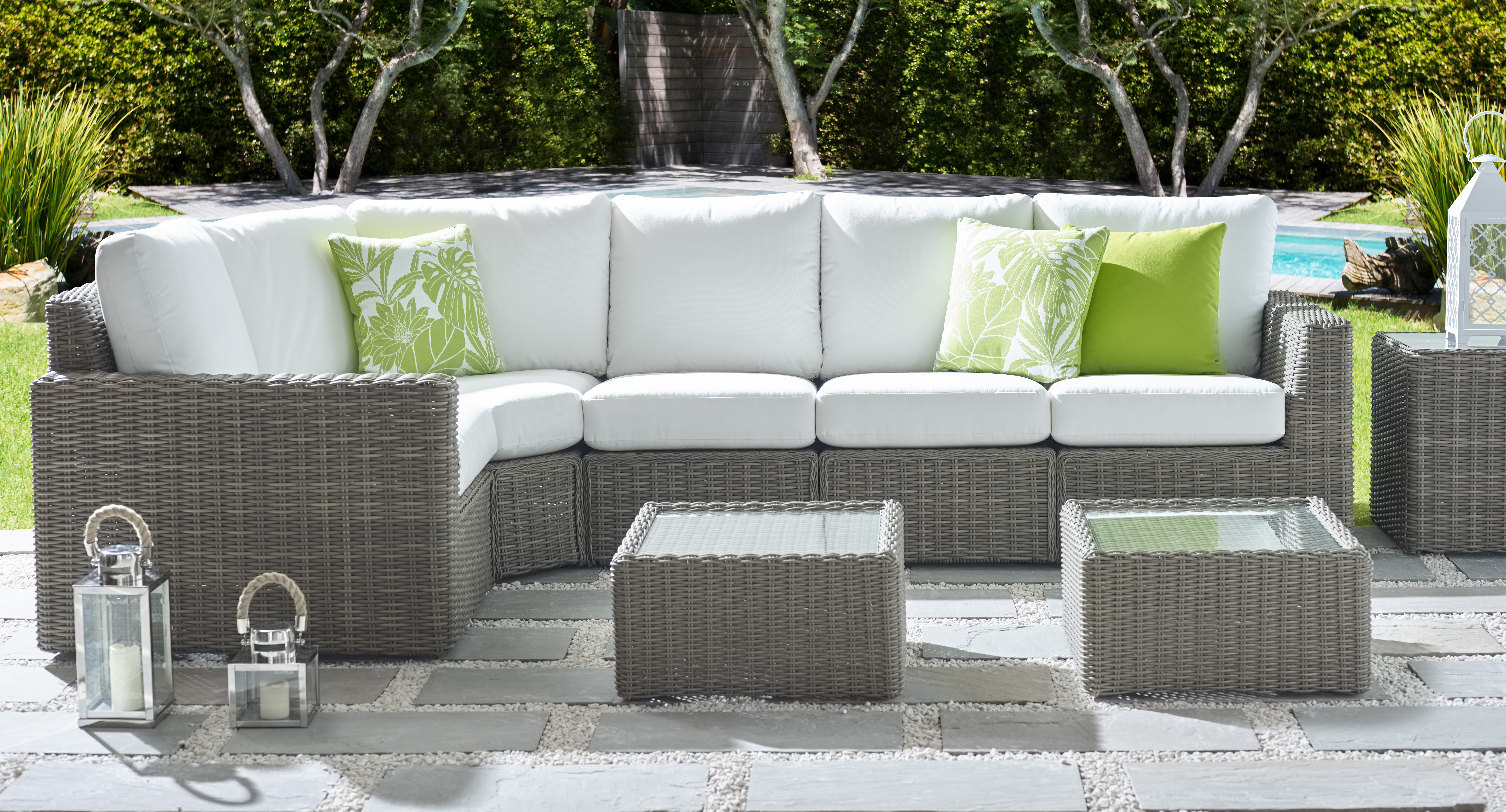 Rattan Garden Furniture Benefits
Weather Resistant
The rattan garden furniture we sell is weather resistant, meaning it will never warp or crack in wet conditions. As a result, our products can be left outside in the varying seasons without the fear that the structure itself will begin to tarnish. Rarely needing repairing or replacing, our rattan garden furniture will add a modern touch to your Chippenham home. We provide market-leading solutions.
Upholstered
All our products are fully customisable as we place creative freedom in your hands. Our stunning rattan garden furniture suites can be completed with our upholstered cushions and covers. We offer an array of patterned designs; you will be truly lost for choice! Match your new purchase to some of the existing features of your Chippenham home to tie everything together nicely.
UV Resistant
The durable materials we use in our furniture make them UV resistant. Our rattan garden furniture can be placed in direct sunlight, never fading or bleaching under the hot sun. Our sofas and tables will retain their quality and colour without the need for costly and time consuming aftercare. We aim to make looking after our products as straightforward as possible, saving you the hassle.
Durable
Our rattan garden furniture will rarely show signs of wear and tear, continuing to look of the highest quality even years after they have been purchased. Fitting well into any Chippenham property, they will create a modern focal point for your outside space, giving you the flexibility to dine or relax outside. Our versatile solutions allow for a modern way of living, away from the main house.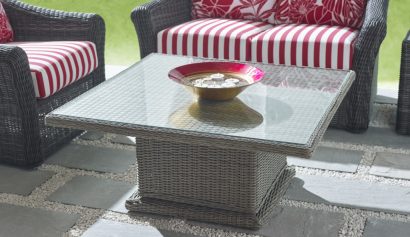 Rio
Rio is our number one range of rattan garden furniture. Available in a number of configurations, it can be customised to suit the dimensions of your Chippenham home. We have large sofas available as well as comfortable armchairs and practical glass-topped tables.
Open up your space with our modern suites that ooze style and sophistication. Not only do they look beautiful, but they are incredibly versatile too and can be used for a number of purposes. Our team has years of experience to bring you quality products for a great price.
Rattan Garden Furniture Chippenham
Extend the living space in your Chippenham property with our modern rattan garden furniture. Customise your new suite with our array of upholstery options.
Visit our showroom today to get a better idea of our products in person. Alternatively, fill out our online contact form or give us a call on 01793 509203.