Cane Conservatory Furniture Salisbury
Modernise your Salisbury home with our cane conservatory furniture available in a number of styles and colourways. It's never been easier to transform your property than with our stylish conservatory furniture that will provide you with years of ultimate comfort and relaxation. Sink into our stunning products that encapsulate all aspects of design and functionality for outstanding results.
From dining sets to sofa suites, enhance your once unloved space with our cane conservatory furniture that we guarantee all members of the family will love. The durable nature of the cane material we use means our products last for decades whilst showing very little signs of wear. They are extremely durable, making them the perfect addition to any Salisbury property.
Extremely versatile, our cane conservatory furniture can be used both outdoors and inside to ensure you are able to make the most of it, whatever the weather. Bask in the sunshine on our cane conservatory furniture that can be easily transported onto your patio or courtyard. Creating the perfect space to relax or dine in, our products will become the focal point of your conservatory.
Contact Us
Why Choose Cane Conservatory Furniture?
Made of all-natural, sustainably sourced materials, the cane conservatory furniture we provide is environmentally friendly. A great alternative to traditional plastic tables and chairs, our cane conservatory furniture not only looks better but exceeds in performance too. Unlikely to ever snap or tarnish, our products are designed to provide you with years of relaxation and comfort.
The versatile nature of our cane conservatory furniture means it can be moulded into almost any shape. Find the perfect fit for your Salisbury property from our range of modern products, all of which can be customised with our extensive range of patterned and coloured upholstery. Match your new cane conservatory furniture with some of the existing aspects of your home.
Hardwearing and durable, the cane conservatory furniture we sell is both elegant and practical. Extremely lightweight, it can be easily transported to different areas in your Salisbury home, making it easier for you to make the most of your new pieces. Replace your old, tired suites with our stunning range of products that are guaranteed to wow your guests. Make the change today.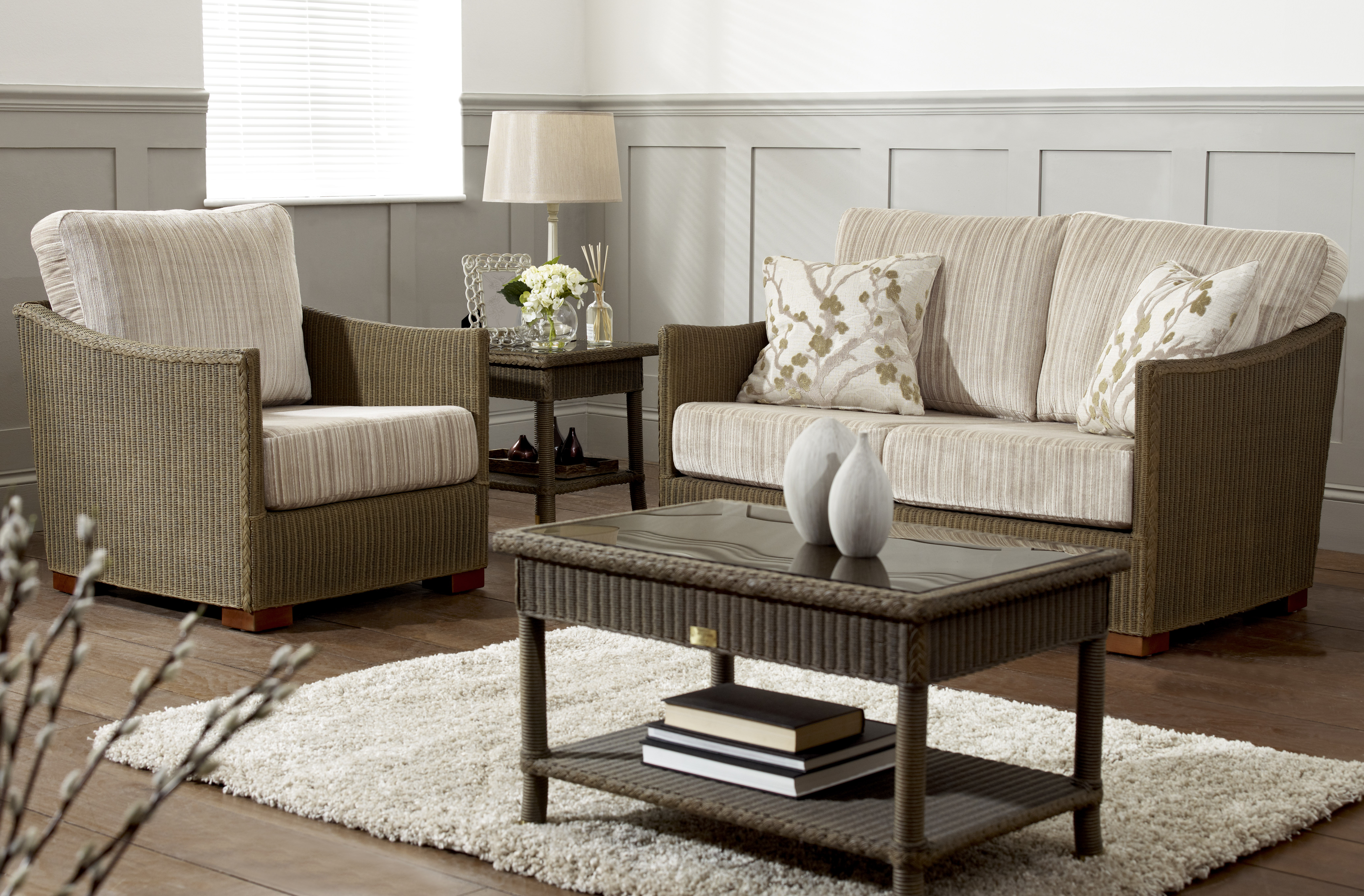 Cane Conservatory Furniture Benefits
Range Of Styles
Find the perfect style for your Salisbury home with our range of over 30 cane conservatory furniture suites. You will be completely lost for choice with our modern dining sets and sofas that are built with quality and functionality in mind. Our friendly team of experts are always on hand to pass on their professional advice. Come down to our showroom to have a chat with us and try our products out.
Sustainable
A sustainable option for your Salisbury property, cane conservatory furniture is derived from a natural source using trusted techniques. This cane is continually regrown and harvested, making it a great, natural alternative to other materials such as plastic. Ever-popular amongst homeowners and continually dominating interior design trends, cane conservatory furniture is the way forward.
Customisable
We understand every space is unique; that's why we give you the freedom to design your pieces with the help of our customisable elements. Choose from our array of colourful fabrics that not only look great but they will help to protect your cane conservatory furniture too. We have a selection of patterned and floral designs to pick from, all of which complement any of our suites.
UV Protection
Perhaps the best thing about our cane conservatory furniture is that it won't fade and discolour in direct sunlight. We know conservatories are often exposed and prone to overheating; that's why we ensure our products are resistant to harmful UV rays. Have complete peace of mind with our well-built cane conservatory furniture that will transform your Salisbury home.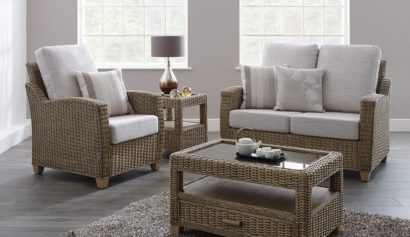 Corner Suites
Enjoy ultimate comfort in your Salisbury property with our beautiful cane conservatory furniture. Our Norfolk range encompasses style and elegance and can be easily tailored to suit your space. Available in modular sections, each part can be fixed to suit your requirements.
Make the most of the space you have with our modern corner suites that will take up minimal room in your conservatory. To ensure every element of your space ties together, add a matching coffee or side table as a place to put books or to rest your hot drink. We offer various dimensions.
Cane Conservatory Furniture Prices Salisbury
Transform your Salisbury property with our cane conservatory furniture suites. Each of our ranges comes in a range of styles and sizes to suit the dimensions of your space.
Fill out our online contact form if you have any further questions regarding the products we sell. Alternatively, give our friendly team a ring today on 01793 509203.