Cane Conservatory Furniture Bath
Create the perfect space to relax in your Bath home with our modern cane conservatory furniture. Our cane furniture suites come in a wide variety of styles and colours to complement some of the existing aspects of your property. As a trusted supplier of conservatory furniture, we pride ourselves on the outstanding quality of our products, all of which are made to last.
Our low maintenance cane conservatory furniture could be the perfect addition to your Bath home. Made of a robust woven cane structure, our tables and chairs are perfect for use both indoors and outside. The versatile nature of our suites means they can be used in all weathers without the worry that they will warp or crack. Even in direct sunlight, our cane furniture will not discolour or fade.
The cane conservatory furniture we supply is extremely durable to make sure it can withstand the changing climate of your space. Conservatories are prone to overheating in the summer and becoming too cold in the winter. To eliminate the possibility of your furniture becoming damaged, we ensure all our suites are made from premium grade materials to prevent wear.
Contact Us
What Is Cane Conservatory Furniture?
Derived from parts of the rattan plant, cane conservatory furniture is made from an incredibly strong natural material. If you are looking to make more sustainable changes in your Bath home, consider our organic furniture as the perfect way to add a touch of elegance to your space. They are a great alternative to traditional plastic conservatory furniture and likely to last far longer too.
Cane is an extremely flexible material that can be moulded into almost any shape. As a result, we are able to create beautifully curved edges and smooth lines. Instantly transform any room with our cane conservatory furniture that is available in a number of colours and styles. Add the finishing touch to your new suite with our stunning collection of patterned or plain upholstery fabrics.
Cane conservatory furniture can be used both outside and indoors. Make the most of your Bath garden with our tables and chairs that can be brought onto your patio or courtyard in the summer months. Resistant to light rain and winds, our cane conservatory furniture sets are non-porous and hardwearing. Consequently, the woven cane will not absorb water or begin to lose its shape.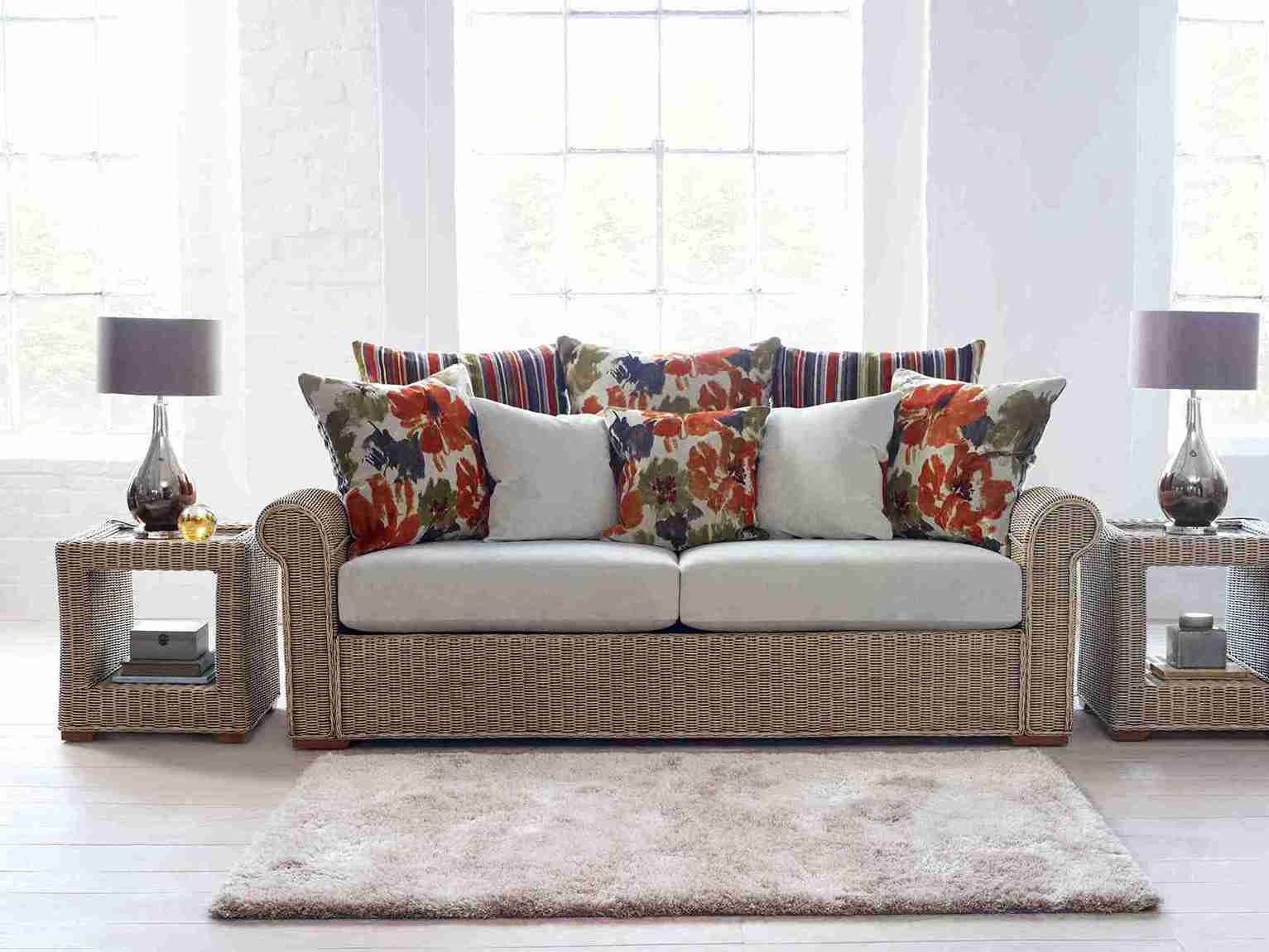 Cane Conservatory Furniture Benefits
Low Maintenance
Our cane conservatory furniture is extremely low maintenance, meaning you don't have to worry about time-consuming aftercare or upkeep. The products we supply last for years, providing you with decades of improved comfort and modern style. Transform your Bath home with our elegant tables and chairs that are available in a huge number of styles, shades and configurations.
UV Protection
The lightweight cane conservatory furniture we sell will never fade or discolour in direct sunlight. Traditional conservatory suites made of plastic or wood will often look tired quickly as they are easily damaged by harsh UV rays. In contrast, our cane conservatory furniture will continue to look great for decades, meaning they will very rarely need repairing or replacing.
Customisable
Enhance your Bath home with our cane conservatory furniture suites that are fully customisable. We offer our customers an extensive range of upholstery fabrics to choose from in order to make the finishing touches to your new purchase. Whatever the style of your property, we can offer stunning tables and chairs to match. Not only do they look great, but they are also portable and functional.
Sustainable
If you are looking to make greener choices in your Bath home, consider our cane conservatory furniture to modernise your space. Made of parts of the rattan plant, our products are derived from organic materials that can be recycled. Extremely popular amongst homeowners, cane is a versatile product that is steamed and bent to form different shapes. Transform your property today.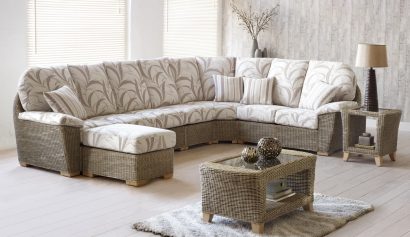 Corner Suites
Enjoy ultimate comfort in your Bath home with our cane conservatory furniture corner suites. They are the perfect way to make the most of your space, forming a relaxing spot for all the family to enjoy. Our Largo range is made from a light, neutral cane with high-grade foam cushions.
Our range of corner suites and side tables will instantly make any conservatory space more inviting. Create the ideal area to host guests with our beautiful sofas that you will sink right into. Made up of different modular sections, our furniture suites can be configured to your specifications.
Cane Conservatory Furniture Prices Bath
Transform your Bath home with our stunning cane conservatory furniture. Available in over 30 suites, we guarantee you will find something you love.
To discuss pricing, fill out our online contact form today, and you will be put in touch with one of our experts. Alternatively, call us on 01793 509203.